How to enjoy carnival in Rio de Janeiro
Hello, welcome, this is Comandante Nobre and today I will give you some tips on How to enjoy the carnival in Rio de Janeiro
Rio de Janeiro is one of the most visited cities in Brazil for those who want to enjoy carnival in style. In addition to the traditional samba school parade, revelers have hundreds of options for street carnival. That is, a lot of party and fun guaranteed.
It is common for the city to be crowded with tourists from all corners of the world. To get an idea, last year (2017), the Carnival of Rio de Janeiro attracted more than 6 million tourists. So, if you want to enjoy the holidays safely and collect good memories of the carnival in the wonderful city, you should take some care and follow some simple tips that will make all the difference.
Making a schedule program for street parties
This year RioTur announced that the city will have 600 street carnival parades, which will be promoted by 464 carnival blocks authorized by the city hall. In addition, a "Carnaval Rio" arena will be installed in the Athletes Park, in the western zone of RJ, with the capacity for 100 thousand people. The spot will receive 10 presentations to entertain revellers.
The tip, therefore, is to program yourself in front of so many options. See which carnival blocks and attractions interest you most, some are more famous and consequently fuller, but there are also options that receive a smaller number of visitors.
Prefer public transport
Most of carnival blocks usually have their going near subway stations, which facilitates the locomotion through the city. Using cars, taxi service or even drive apps at this time of year can be a trap, after all, no one wants to spend hours stuck in Rio traffic.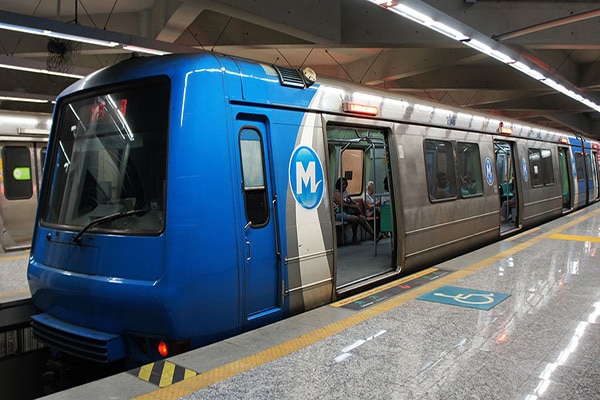 A good tip for anyone who still wants to get around the city by car is to check the traffic by cell phone apps, which show the street situation in real time. Anyway, our tip here is to prefer using buses and subways currently due to the large number of tourists.
Prepare your costume
No shame now, carnival is a time of revelry and a lot of joy. So, arrange thi time with your friends, take your costumes, or shop in Rio them in Rio (there are several streets and stores that sell props and cool costumes for carnival), and get dressed to go to the streets.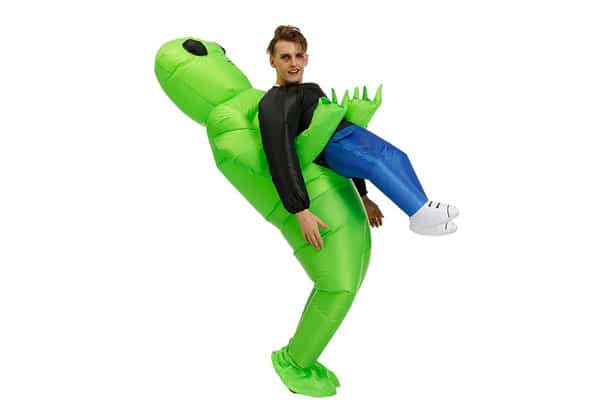 Most street bands are themed, and you can get in the mood and go just like everyone else or wear your favorite costume. It's up to you. The important thing is to have fun and know that most people wear some costume or at least an accessory.
Don't forget the sunscreen
This is a very important detail which many people forget at the time of revelry: the sunscreen. Rio de Janeiro is one of the hottest cities in Brazil, and during the carnival, our summer season, it is common temperatures over 104 degrees fahrenheit.
To prevent skin burns and even more serious problems such as sunstroke or skin cancer, wear a 30-factor sunscreen (or more, depending on your skin's sensitivity) before you leave the house. If possible, take the pot with you to retouch after a few hours.
Drink water and eat well
Of course, currently everyone wants to have fun, but it's important not to forget about food and hydration. Because of the excessive heat, drink plenty of water to keep your body hydrated, and be willing to take and enjoy the revelry. If you consume alcoholic drinks, insert a glass of water with your drink to ensure hydration.
About food, there are hundreds of bars and restaurants scattered throughout the city and close to the streets where carnival blocks are, so there is no excuse for not stopping a little bit to eat. If you want to be a little quieter at lunch, walk a bit away from the blocks and you will find restaurants emptier.
If you want to save money, a cool tip is to bring your own drinks and snacks in a thermal bag. There are a lot of people who walk through the carnival blocks with fair carts to bring food and bottles of water or beer cans. Thus, avoid buying and paying high prices for that. However, there the inconvenience of carring this everywhere.
Be careful with your belongings
Agglomeration and distraction is the perfect setting for petty thefts and robberies. So, be very careful with your belongings. A cool tip is to put documents, money and cell phone in a security pounch that is hidden under clothes, making difficult the action of the bad guys. Never carry a cell phone or wallet in the back pocket of your pants or shorts.
Intensified focus on children
Of course, children should enjoy carnival too, but pay attention to the little ones. Do not take them in places of great agglomeration and prefer the quietest and most controlled parties. Put ID bracelets with the child's name, parents' names and a phone number contact. Talk to your children about how to act if they get lost. With these precautions you will greatly reduce the chance of a disappearance.
And as an extra tip, how about a helicopter ride in Rio de Janeiro? Enjoy your trip through the wonderful city to know all the beauties and the main sights from high above the city. With Comandante Nobre, you and your family, and friends will have moments of great fun, knowing the most beautiful landscapes of Rio through a unique and unforgettable view.
There are 3 different tour options, ranging from 30 to 60 minutes, with affordable values ​​and great payment conditions. Browse our website, see the details of each tour and contact us to schedule it. We have a team ready to answer your questions and help you realize the dream to fly over the wonderful city by a helicopter.